Jill Sutherland
L.Ac. Dip. Phy., CH. MNIMH.
Her genuine warmth and sincere care have been reflected in everything she does. Even the most afflicted and pain-stricken patients have welcomed and embraced her healing glow.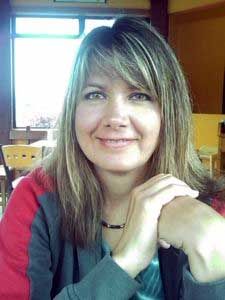 Jill's entire life has been dedicated to solving the countless mysteries and secrets within the human body and the relationship to its environment and lifestyle. Her own healing journey has urged her down an incredible path of learning, practicing, and living a life focused on optimizing, "a good life."
She knows too well that everyone is unique and their goals are equally specific in defining their own "good life." As a perpetual student and teacher, Jill's practice benefits greatly from her strong family values of honesty and commitment.
Education
Academically Jill excelled in Herbalism, Phytotherapy and Acupuncture.
---
Jill first graduated at the top of her class with a Diploma in the two-year Chartered Herbalism programme from the renown Dominion Herbal College in Vancouver: the oldest and most respected herbal institution in Canada. Many of the top minds in clinical herbalism are DHC alumni, such as Bernard Jensen, John Christopher, and Earl Mindel to name a few.
The prestigious College of Phytotherapy in London England was Jill's next foray into her herbal career, graduating again at the top of the class in their four-year programme in Phytotherapy (clinical herbology). This afforded Jill a membership to the NIMH: National Institute of Medical Herbalists. This international institution enforces the highest standards of herbal medicine functions to ultimately support the interests of all qualified practitioners and their patients.
Rounding off her formal academic career, Jill attended the Alberta College of Acupuncture and Traditional Chinese Medicine (a Canadian affiliate of the Beijing University). Achieving a Diploma in their four-year program, she earned a Doctor of Traditional Chinese Medicine (TCMD) in Alberta. In BC, Jill has been a Licensed Acupuncturist since 2013.